Leadership • Return to About Us page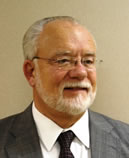 Bill Koniewich, President
He graduated from Bowling Green State University in 1971 with a Bachelor of Science in Geology, and joined TransAmerica in 1972. He is responsible for construction and project management from small commercial and industrial buildings to large-scale shopping centers and industrial buildings. Koniewich is a Trustee at Scioto Country Club and Friendship Village of Dublin.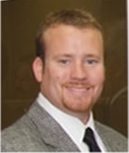 Brad Koniewich, Executive Vice President
He graduated from the University of Tennessee in 2003 with a Bachelor of Science in Business Administration. He began his experience with TransAmerica as a laborer in 1997. He has shared the responsibility for on-site project management, cost estimating, and building design. Koniewich is a licensed Real Estate salesperson, and a member of the Columbus Board of Realtors.